Established in 2005, Jade Blade Contracting is one of Western Canada's leading Hydroseeding & Erosion Control Specialists. For more than a decade, Jade Blade has worked with clients in British Columbia, Alberta, Saskatchewan, and Manitoba to provide the highest quality product, applied in a safe and efficient process.
From straightforward seeding to customized, speciality erosion control, Jade Blade's hands on approach ensures clients receive the same quality and consistency on every job.
HEALTH & SAFETY STATEMENT
We at Jade Blade Contracting Inc. are committed to the health and safety of our employees, customers and the communities in which we operate. The management is vitally interested in the health and safety of its workers and make every effort to provide a safe, healthy work environment. All employers, supervisors, and workers are dedicated to the continuing objective of reducing the risk of injury. Commitment to health and safety forms an integral part of this organization from Senior Management to the workers.
Committed to YOU! & Industry Certified

Jade Blade is a proud member of the International Erosion Control Association (IECA) and our staff are certified as professional Hydroseeders with the International Association of Hydroseeding Professionals (IAHP). Not only does this ensure that your project will be done right, it reflects our passion for the industry and our commitment to constant improvement
and education.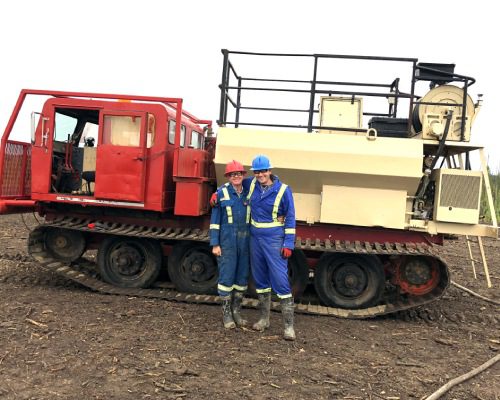 Aaron and the team at Jade Blade were responsive to our needs and our client's needs, quick to provide various solutions for us to choose from, and completed all their work efficiently and on schedule. Aaron himself also visited the site after completion of the project to check for any issues and made sure to keep in great contact with us both during and after the project.
Jade Blade has been responsive and professional to deal with, and given us fair pricing on all our projects. We look forward to our continued relationship with them!
Jonny Turner
July 05, 2019
Appreciated Jade Blade's prompt service and Aaron took time to explain how to care for the seeded area and what to expect as far as growth.
Joni Carriere
July 05, 2019